From the Parable Series: Always Ready
by Lois Tverberg
"Be like men who are waiting for their master when he returns from the wedding feast, so that they may immediately open the door to him when he comes and knocks. "Blessed are those slaves whom the master will find on the alert when he comes; truly I say to you, that he will gird himself to serve, and have them recline at the table, and will come up and wait on them…You too, be ready; for the Son of Man is coming at an hour that you do not expect." Luke 12:36-37, 40

 
A friend recently shared his belief that a certain Middle East city would be utterly wiped out in the near future because of how he read Bible prophecy. The potential death of thousands of people didn't seem to be much of a concern to him – just that he was excited about "knowing" the future. It seems like we have watched so many gory movies that the suffering of others doesn't seem real enough to horrify us.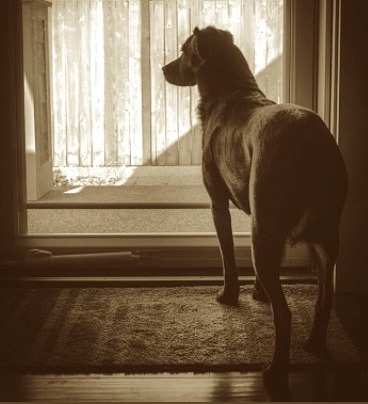 Many folks are fascinated with understanding world events in the light of end-times scenarios. We feel secure by feeling we have an understanding of the story being played out before us, and we get a thrill when a Middle East headline fits our reading of Revelation. But this excitement about end-times can develop into a callous "spectator mentality" that is numb to the suffering of others.
Jesus speaks several times about the end times too, and he said of his second coming, "of that day or hour no one knows, not even the angels in heaven, nor the Son, but the Father alone." (Mark 13:32). He reminds us that our attempts at date-setting are futile, because not even he knows. But when Jesus talks about being ready for his return like the servants waiting for their master, what does he mean?
Jesus' parable is to remind us that we need to always be mindful of the fact that he will return to judge, and that we should be faithful at all times because of it. We shouldn't say to ourselves that if we abandon our walk with the Lord that we can just fix things later, because "later" may not come. All of us should have a special urgency to share the gospel and live lives that are a witness to Christ, that we will be found faithful when he arrives.
---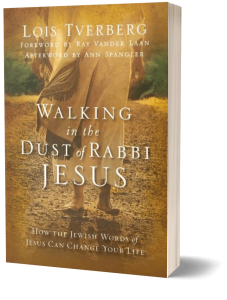 If you are interested in this topic, you can read "Enquiring Minds and End Times," p. 161-164 in 
Walking in the Dust of Rabbi Jesus, 
Zondervan, 2012. You can purchase this book at the
En-Gedi Bookstore. 
.
.
---
Photo: 
Nicolas Nova
---
New Resource!
We're pleased to be able to share this difficult-to-find classic by Brad Young. Check it out!
The Jewish Background to the Lord's Prayer
by Brad H. Young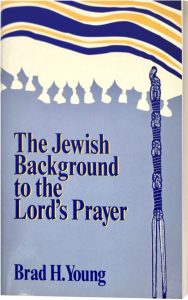 © 1984, Gospel Research Foundation Inc.
Softcover, 46 pages, $7.99
Explore the Jewish roots of the Lord's Prayer
Learn how the Dead Sea Scrolls, rabbinic literature, Jewish prayers, and worship breathe fresh meaning into the revered words of the Lord's Prayer
Understand Jesus' powerful prayer better in the light of Jewish faith and practice
Dr. Brad H. Young (PhD Hebrew University, under David Flusser) is the founder and president of the Gospel Research Foundation in Tulsa, Oklahoma. He is emeritus professor of Biblical Literature in Judaic-Christian Studies in the Graduate School of Theology at Oral Roberts University. Young has taught advanced language and translation courses as well as the Jewish foundations of early Christianity to graduate students for over thirty years.
Check out what else is available from the En-Gedi Resource Center bookstore too…