Truth Before and After Jesus
by Lois Tverberg
'Love the Lord your God with all your heart and with all your soul and with all your mind.' This is the first and greatest commandment. And the second is like it: 'Love your neighbor as yourself.' All the Law and the Prophets hang on these two commandments." Matthew 22:37-40
Jesus' words that the greatest commandments are to love God and to love your neighbor are paralleled elsewhere among the rabbis. About 100 years after Jesus, Rabbi Akiva commented about "You shall love your neighbor as yourself" (Leviticus 18:19) that "This is the great principle of the Torah."1 Akiva could have heard it indirectly from Jesus, but in the book of Jubilees, from about 100 years before Jesus, it is commanded that we should "love each his neighbor, and to behave towards all men as one treats oneself" (Jub. 20:2).2 So here we also read the "love your neighbor" command along with the Golden Rule in a text that precedes Jesus' words.
It can be challenging to faith to hear that some of Jesus' most famous teachings are found in the culture both before and after him. We often imagine that the world was utterly black and devoid of sense before Jesus came to utter the great truths of God. In reality, we find that God had spent centuries training up a people to understand him, and in the final years before he came, he had prepared them especially to receive him.
A few hundred years before the birth of Christ, the Jewish people returned to their land and rebuilt their temple after being exiled for 70 years. Knowing that the exile was punishment for disobedience, they bore an earnest desire to observe God's laws and study the Scriptures like never before.
Some returnees settled in places far from the Temple, and gathered in a new thing called a "synagogue." There, instead of sacrifices, they emphasized study and memorization of the Scriptures, so that people became deeply literate in the Bible, learning much of it by heart. Even in their homeland the Jews endured terrible persecution by the Greeks and Romans for their piety. Together these things made Jesus' audience long for God to send someone to save them from their suffering, and search the Scriptures to find God's promises for the Messiah.
It was then, I think, that the Spirit started speaking to people through the Scriptures, pointing out great truths of God like "love your neighbor as yourself." These ideas began to emerge from Jesus' people even before he arrived. God loves all humanity and wants all to be saved, and he gives everyone some sense of truth. But God was preparing the Jewish people to understand Jesus' profound words like no other time and place. Although some didn't recognize him as the Messiah, hearing his words in light of the thought of his time is often tremendously helpful.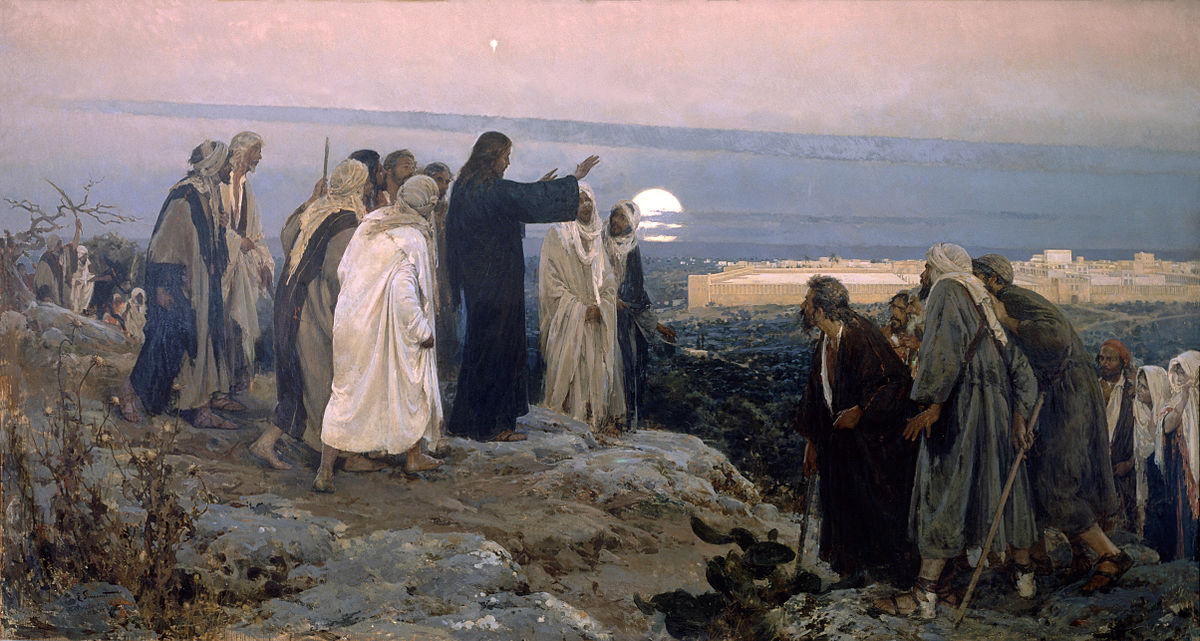 People mistakenly believe that none of the Jews of Jesus' time believed in him. To the contrary, Acts 21:20 reports that "tens of thousands believed" in Jerusalem alone, an area that was more hostile to Jesus than elsewhere. Some scholars estimate that between 10 – 30% of all Jews may have believed in Jesus.3 If this is true, it's possible that Paul's struggle with "the unbelief of the Jews" was not that none believed, but that not all of them believed.
Instead of being threatened by hearing that similar ideas to Jesus' came both before and after him, we can be encouraged that God was giving people insights that would help them see the One who was standing before them.
---
1 Sifra 89b; a comment on Lev. 19:18. Sifra is a very early rabbinic commentary on Leviticus.
2 The book of Jubilees is from the apocrypha, non-canonical Jewish writings that date about 200 years before Jesus.
3 New Testament scholar David Bivin discusses the possibility that a sizable fraction of the Jewish population believed in Jesus at this link.
Photo: Vassil and Museum of Málaga
---
New Resource!
We're pleased to be able to share this difficult-to-find classic by Brad Young. Check it out!
The Jewish Background to the Lord's Prayer
by Brad H. Young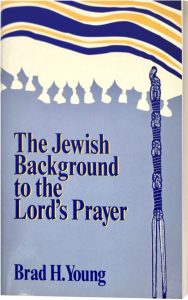 © 1984, Gospel Research Foundation Inc.
Softcover, 46 pages, $7.99
Explore the Jewish roots of the Lord's Prayer
Learn how the Dead Sea Scrolls, rabbinic literature, Jewish prayers, and worship breathe fresh meaning into the revered words of the Lord's Prayer
Understand Jesus' powerful prayer better in the light of Jewish faith and practice
Dr. Brad H. Young (PhD Hebrew University, under David Flusser) is the founder and president of the Gospel Research Foundation in Tulsa, Oklahoma. He is emeritus professor of Biblical Literature in Judaic-Christian Studies in the Graduate School of Theology at Oral Roberts University. Young has taught advanced language and translation courses as well as the Jewish foundations of early Christianity to graduate students for over thirty years.
Check out what else is available from the En-Gedi Resource Center bookstore too…