October 2019
Shalom, all –
I (Lois Tverberg) have some great news – I've finished moving hundreds of articles from the original En-Gedi Resource Center site (at EGRC.net), to this site, EnGediResourceCenter.com. The articles have been updated and reorganized by topic to make them easier to find. This has been months of work, so I hope you will be blessed! Please browse through the topics (like Puzzling Passages, Hebrew Words, and How The Bible Thinks, for instance) and see what you find. Soon I'll start sending some out by email — make sure to subscribe today.
What is the En-Gedi Resource Center?
Back in 2001, I worked with a team of friends to found this ministry to give Christians resources for studying the Bible in its original Hebraic, Jewish context. Like the springs of En-Gedi in the Judean Desert, we wanted to be a refreshing, life-giving source of insight on the Scriptures. We began by teaching in churches, sending out articles and hosting seminars. Later we became a publisher of books and audio/video materials.
En-Gedi published my first book, Listening to the Language of the Bible in 2004. We also worked with New Testament scholar David Bivin to produce his excellent book (New Light on the Difficult Words of Jesus) and to record a conference of world-class scholars and archaeologists (Insights into Jesus of Nazareth). All of these materials are still available in the bookstore on this website, as well as OurRabbiJesus.com.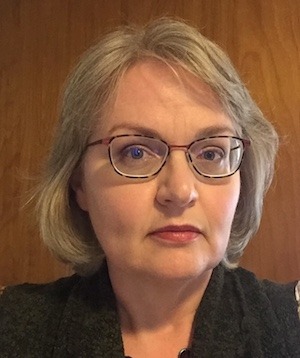 At this point, En-Gedi's ministry consists of making articles and resources available to readers via the website. I hope to share new resources in the future, including contributions from other excellent teachers I know.
You can also find many articles at OurRabbiJesus.com, my author blog, where I share my latest writing and news about books and upcoming speaking. Both websites have hundreds of articles about the cultural context of the Bible. You can sign up on either site to receive my articles and news by email.
Featured Article
Found under Jesus' Jewish World > Jesus' Words in Context
Raise Up Many Disciples!
by Lois Tverberg
Go therefore and make disciples of all the nations, baptizing them in the name of the Father and the Son and the Holy Spirit, teaching them to observe all that I commanded you; and lo, I am with you always, even to the end of the age. (Matt 28:19)
Jesus' final words were those of what we call the Great Commission — to make disciples of the whole world. But what is a disciple? The ancient, Hebraic picture Jesus had of raising disciples was unique to his Jewish culture. By learning about this practice, we gain fresh insight into how Jesus intended that we fulfill his command.
Jesus lived in a deeply religious culture that valued biblical understanding more than anything else. To become a great rabbi was the highest goal possible, and just to be a disciple of a famous rabbi was an honor. All boys studied and memorized the scriptures until age twelve, and then learned a trade after that. Only a small minority could keep studying, and only a very few were able to go on to learn with a rabbi.
Rabbis acted as wandering expositors who taught in synagogues and homes, and outdoors when a crowd gathered. They taught general audiences, and also had a small band of disciples who lived with them and followed them everywhere. They traveled from town to town teaching, because no mass-communication was available.
They often practiced a trade of their own, but when traveling they were dependent on the hospitality of the community. Indeed, it was forbidden to charge money to teach, but people were expected to support them and invite them into their homes… (read the rest of the article here)
A Unique Search Bar
If you want to look up a certain topic, try out the "Hebraic Studies Search Bar" which is actually a Google Custom Search that searches both of my websites (ORJ and EGRC) along with several other sites that specialize in teaching about the Bible in its Jewish/Hebraic context. I chose them because they have an abundance of good, reliable content. I find this quite useful and hope it is a help to you too!
Many blessings,
Lois