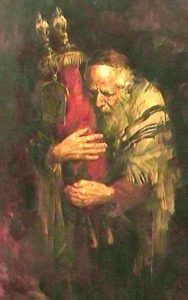 To the Hebrew culture of Jesus' day, study was the highest form of worship. This is what they did much of the time in their homes, in their spare time, and in their attending synagogue. We think it will be a wonderful study to share with you some of the teachings that have been discovered in documents from Jesus' time and before, as well as some current insights by respected teachers and scholars commenting on the Scriptures.
Much of the teaching of the Jewish sages is so focused on our relationships with God, family, and others that its practice is life-changing. The emphasis on turning our faith into action is woven throughout. Through obedience to God, we see the fruit of faithfulness.
Brief Articles 
Longer Essays
Taming the Tongue – Gossip: The Bible has much to say about it, and rabbinic thinkers have some excellent wisdom about how to purify our speech
Acts of Loving Kindness at Christmas – How can we celebrate Christmas to truly honor our Jewish Messiah, Jesus?
What Does it Mean To Hallow God's Name? – Jewish thinking about the phrase we use in the Lord's Prayer gives us insight into how to make God's name holy.