by Bruce Okkema
The LORD is my shepherd, I shall not want. He makes me lie down in green pastures; He leads me beside quiet waters. He restores my soul; He guides me in the paths of righteousness for His name's sake. Even though I walk through the valley of the shadow of death, I fear no evil, for You are with me; Your rod and Your staff, they comfort me. You prepare a table before me in the presence of my enemies; You have anointed my head with oil; My cup overflows. Surely goodness and lovingkindness will follow me all the days of my life, and I will dwell in the house of the LORD forever. (Psalm 23)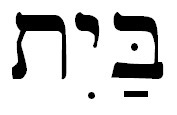 Probably like many of you, I learned Psalm 23 at a young age. I remember thinking then, and have to admit that even until recently, it seemed very strange that anyone would want to "dwell in the house of the Lord forever." While this is poetically beautiful, are we really supposed to spend our entire life in a church building?
To make this phrase a little more palatable, I had reduced the concept to something like, "we are to dwell in the house of the Lord forever in spirit." The New International Version Study Bible notes read, 'the Hebrew for this word suggests "throughout the years."' and cross reference another note which mentions "the joy of total security" (Psalm 23:6 Notes).
While these ideas are certainly true, perhaps a better understanding can be gained by using another meaning for the Hebrew word beit. Not only can it be translated "house" as we think of a residence, or "the House" as in the temple; but it also means family, lineage, or household. This particular usage is evident in the story of Jesus' birth where we read,
Joseph also went up from Galilee, from the city of Nazareth, to Judea, to the city of David which is called Bethlehem, because he was of the house and family of David. (Luke 2:4, NASV)
With this additional insight, the cloud over the understanding of this phrase has been cleared away. So with thanks to all the people who have taught me this, I can truly say that I definitely want to "dwell in the house of the Lord forever!""
~~~~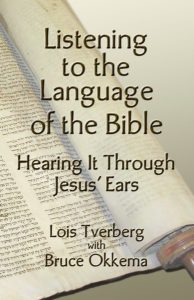 Further reading:
See Listening to the Language of the Bible, by Lois Tverberg and Bruce Okkema, En-Gedi Resource Center, 2004. This is a collection of devotional essays that mediate on the meaning of biblical words and phrases in their original setting.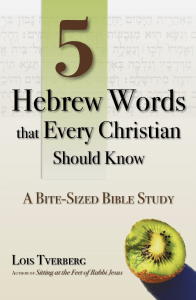 For a friendly, bite-sized Bible study of five flavorful Hebrew words, see 5 Hebrew Words that Every Christian Should Know, by Lois Tverberg, OurRabbiJesus.com, 2014 (ebook).