by Lois Tverberg
When Joseph's brothers saw that their father was dead, they said, "What if Joseph bears a grudge against us and pays us back in full for all the wrong which we did to him!"

So they sent a message to Joseph, saying, "Your father charged before he died, saying, `Thus you shall say to Joseph, "Please forgive, I beg you, the transgression of your brothers and their sin, for they did you wrong."' And now, please forgive the transgression of the servants of the God of your father." And Joseph wept when they spoke to him.

But Joseph said to them, "Do not be afraid, for am I in God's place? "As for you, you meant evil against me, but God meant it for good in order to bring about this present result, to preserve many people alive." So therefore, do not be afraid; I will provide for you and your little ones." So he comforted them and spoke kindly to them.
– Genesis 50:15-17,19-21
Many people feel that brokenness in their background prevents God from using them for his greatest purposes. Yet, as we look at Jacob's family, even though deep woundedness followed them much their lives, God worked to heal them. But we also see that the process can be long and slow.
The difficulties began back when Jacob was forced to marry Leah, the sister of the woman he loved, Rachel. Leah bore son after son for Jacob, each time hoping that finally, Jacob would love her as he did her sister. But he never did. This was evident many years later when the brothers asked Jacob to let Benjamin come with them to Egypt. He said, "My son shall not go down with you; for his brother is dead, and he alone is left!" (Gen. 42:38) The statement hints that he considered Benjamin his only "real" son, the only one left he really cared about. Jacob's favoritism for Rachel and her children had left deep scars on his other sons.
The unloved brothers' woundedness was what caused them to nearly to murder Joseph, and many years later when they come to Egypt, they were still plagued by guilt for their cruelty toward him. When we read that Joseph made himself known and invited them down to Egypt, we think that we've reached the "happy ending" that all good Christian stories ought to have! But, the final verses in Genesis reveal that the issues in this dysfunctional family lingered for years after that. After their father died, the brothers returned to the worry that Joseph was still plotting to repay them for their crime against him. At that point Joseph wept one more time. Was it because he had thought that his family wounds had been mended and he saw that they still had not been?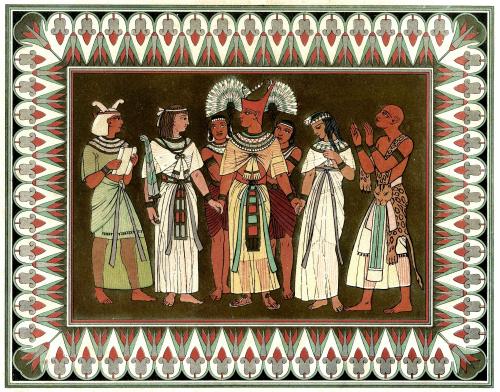 When we see that this family who was to bless all the families of the earth is very average in terms of its pain, we can take hope that God truly can use anybody. God worked through their sinfulness to accomplish his purposes, but he isn't a God of magical, quick fixes. After a great act of redemption in their lives (moving them to Egypt to be saved from the famine) their problems weren't over, but he was gently working to bring them back together as a family. This is the note on which their story ends.
---
Photo: Lawrence OP and Owen Jones