by Lois Tverberg
"While Paul was waiting for them in Athens, he was greatly distressed to see that the city was full of idols. So he reasoned in the synagogue with the Jews and the God-fearing Greeks, as well as in the marketplace day by day with those who happened to be there. …Paul stood up in the meeting of the Areopagus and said: "Men of Athens! I see that in every way you are very religious…" Acts 17:16-17, 22
From Jesus' time until now, in Jewish culture it has been customary to confront, discuss and even argue with those whom you disagree. We might think that every difficult question asked of Jesus was to antagonize or trap him, but debating with a respected rabbi was a common practice in his culture. Because of the emphasis on argumentation, rabbis had some wisdom about how to deal with those whom you disagree.
They had a saying — "Who is wise? He who learns from all others." (1) The idea is that a person can always learn from another person's perspective, even those with whom he disagrees. We see this in the life of Paul – that he didn't just walk away from the Jews who didn't believe in the gospel, but spent time reasoning about the Way in the synagogue. And, with Gentiles, even though Paul was offended by their many gods, he learned enough about their beliefs in order to compliment their "great religiousness" and speak as if the true God was the "unknown God" to whom the Athenians had set up a shrine among their many altars. Because he had learned from both groups about their perspective, he was a powerfully effective evangelist.
Two debating rabbinic groups existed during Jesus' time, the disciples of Rabbi Hillel and the disciples of Rabbi Shammai. Both had good insights, but ultimately the opinions of Hillel won out. Why? Because the Shammaites presented their views as absolute answers and ignored those of Hillel, while the Hillelites studied both sides, and then presented Shammai's opinions before giving their own. Because they considered both sides, they had greater intellectual depth in their reasoning, and their opinions won the day. (2)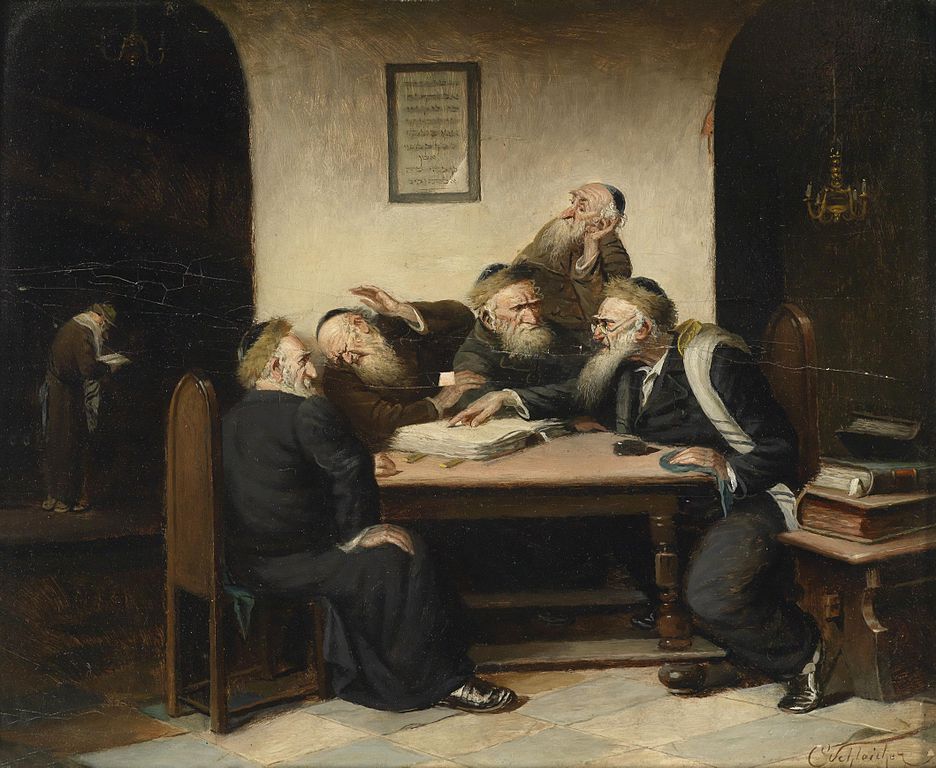 This should cause us to look at the way we live today. Do we read and listen to opinions with which we disagree, or do we hide in our own political bubble? Do we know about the religious beliefs of our neighbors, including why they disagree with our own?
Learning as much as we can keeps us from becoming intellectually flabby, and should keep us from unkindness and arrogance. Study allows us to better explain the opinions that we hold, and enables us to better share the hope that we have in Christ.
---
(1) Mishnah, Pirke Avot 4:1, Ben Zoma.
(2) The Book of Jewish Values, by J. Telushkin, ISBN 0609603302 (c) 2000, Bell Tower, New York, p. 186-187.
Photo: Dorotheum