by Lois Tverberg
The Bible has many difficult ideas for us to grasp, and some seem quite impossible. We know that God is infinite and created all things, and knows the future and the ancient past. Often, however, we read that God "remembered" something or "forgot" something, which implies that he has limits to his mental capacity. In particular, we read that if we repent, God will not remember our sins:
I, even I, am the one who wipes out your transgressions for My own sake, And I will not remember your sins. (Is. 43:25)
In moments of anger God says that he will forget his people, as if an infinite God can forget anything:
Therefore behold, I will surely forget you and cast you away from My presence, along with the city which I gave you and your fathers. (Jer. 23:39)
Another related question to this one about God "forgetting" is what God expects of us, since when God forgives, it says he does not remember our sins. Does God expect us to actually forget the sins committed against us as part of our forgiveness of them? Does he feel that we haven't truly forgiven unless we have forgotten the sin as well? Who really can do that?
Hebraic Insights on This Dilemma
We can get some help with this difficulty when we look at the concepts contained in the Hebrew words. Often our difficulties in reading the Bible come from a lack of understanding of this. Because Hebrew is a word-poor language, most words have a wider scope of meaning than in English.
Usually the usage overlaps our English words, and if we know that there is an extended meaning, it enriches the passage for us. Sometimes, however, our English usage doesn't really fit a passage well at all, and we need to learn the Hebraic definition in order to understand the original intent of the passage.1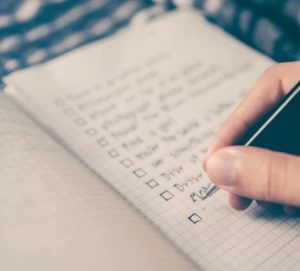 Understanding the Hebrew words that we translate into "remember" and "forget" can give us several important insights. In English, our definition of the word "remember" focuses entirely on the idea of recalling memories and bringing ideas into our thoughts. To forget is the exact opposite: to fail to bring a certain memory to mind. Our concept is concerned entirely with mental activity and whether or not information is present or not. So for us, remembering and forgetting is entirely a mental activity.
In contrast, in Hebrew, the word zakor, "remember," has a much wider definition.2 It includes both remembering as well as the actions taken because of remembering. It can often imply that a person did a favor for someone, helped them, or was faithful to a promise or covenant. This helps us to understand verses like the following:
But God remembered Noah and all the beasts and all the cattle that were with him in the ark; and God caused a wind to pass over the earth, and the water subsided. (Gen. 8:1)

Then God remembered Rachel, and God listened to her and opened her womb. (Gen. 30:22)
The passage about Noah doesn't mean that God suddenly recalled that a boat was floating out on the flood, and then realized that he should do something about it. When God remembered Noah, he acted upon his promise that Noah's family and the animals would be rescued from the flood.
In the other passage, God did a favor for Rachel by answering her prayer for a son. The verb is focused on the action, not the mental activity on God's part. God paid attention to her needs, listened to her prayer, and answered it. Here, "remember" means "to intervene," focusing on God's action.
The Idea of Forgetting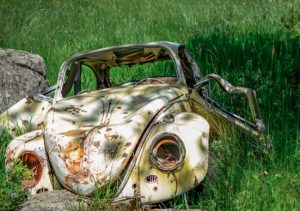 Interestingly, the Hebrew words for forget, shakach and nashah are not the exact opposites of zakor, "remember." To "forget" in Hebrew also means to ignore, neglect, forsake, or willfully act in disregard to a person or covenant. It is to act as if you have forgotten. Frequently the Bible says, "Do not forget the Lord your God" meaning, do not forsake him, be loyal to him.
To "forget" usually has a negative connotation close to what the American slang term "to blow off" means today. For instance,
So watch yourselves, that you do not forget the covenant of the LORD your God which he made with you, and make for yourselves a graven image in the form of anything against which the LORD your God has commanded you. (Deut. 4:23)
The idea is that they would willfully ignore their covenant, not necessarily forget that they made it. In the passage discussed earlier (Jer. 23:39), when God says he will "forget" his people, it means that he will spurn them as his people, not lose their memory from his mind.
When we read with an emphasis on action, rather than mental activity, it clarifies that God is not necessarily losing information from his mind. For instance:
How long, O LORD? Will You forget me forever? How long will You hide Your face from me? (Psa. 13:1)
The psalmist is saying "why do you ignore my prayers and not intervene in my crisis?" God doesn't forget, but sometimes it seems as if he does.
Remembering Sins
The key to understanding is in the phrase "remembering sins." The idea of "remembering sins" takes the idea of action and puts it into a negative framework. It really contains the idea that God give the person what he deserves for the sin — he will punish sin, not just keep it on his mind. We find it in this poetic parallelism, where one phrase is synonymous with the other:
They have gone deep in depravity as in the days of Gibeah;
He will remember their iniquity, he will punish their sins. (Hosea 9:9)
To "remember iniquity" is the same as to "punish their sin." It is automatically negative, implying that God will intervene to bring justice. So to not remember sins is to decide to not punish them:
If a wicked man restores a pledge, pays back what he has taken by robbery, … he shall surely live; he shall not die. None of his sins that he has committed will be remembered against him. (Ezekiel 33:15-16)
The man who has been forgiven in the passage above will not have his sins "remembered against" him: implying that he will not be punished for them. Because Hebrew focuses on the action rather than the thought, it doesn't imply that God somehow has no memory of them in his infinite mind. It means that he has decided not to act upon them.
Interestingly, "forget" is almost never used in combination with sins! The Bible does say often that God does "not remember" our sins, meaning that when he forgives, he chooses to never act on them.
Implications From These Meanings
By understanding that Hebrew focuses on action rather than on mental recall, we can now get some insight on how God can "forget" people, but yet not forget. Or how he can choose not to "remember" our sins, and yet not lose them from his memory. God chooses to put them aside, to ignore them and not bring them up after we have repented.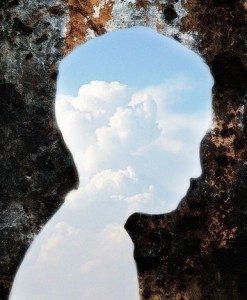 Any married person knows what this is like — to be hurt by a spouse yet "decide to forget" — to put it out of your mind even though the memory doesn't goes away. A person who loves another who has hurt him or her simply chooses not to act in revenge for the sin. Once you have done this, the memory itself tends to decline.
The Hebraic idea of "remembering sins" really encompasses the idea of vengeance and punishment for them, not just knowing about them. When God says he will not remember our sins, he is deciding to forgo prosecuting us for them. This can be very freeing in terms of understanding God's expectations for us.
When a person has hurt us repeatedly, we often wonder whether forgiveness means to pretend that the person won't act the same way again. Are we allowed to protect ourselves, even if we hope they'll change? The idea that we can decide not to "remember" someone's sins in terms of seeking revenge is very freeing, because it allows us to discern the difference between remembering with a heart of revenge, versus remembering in order to make a situation better.
In some ways, if God could simply delete things from his memory banks, he would have a much easier job than humans who can't erase their memories. When we forgive a person, we need to choose to put aside our grievances, and often we need to do that over and over again as the memory returns to our minds.
It shows more love to be hurt and choose to not remember many times than to simply be able to forget about an incident. The more we love one another, the easier it become to remove the memory of the past from our minds. In this sense, perhaps God's infinite love really does entirely remove our sins from his infinite mind.
~~~~
1 See En-Gedi's article "Listening Through Jesus' Ears"
2 Another good article on this subject is "The Biblical Concept of Remembrance," by Doug Ward.
Photos: Glenn Carstens-Peters on Unsplash,  Peter Pryharski on Unsplash, Truthout (CC BY-NC-ND 2.0)