by Lois Tverberg
Who is a God like you, who pardons sin and forgives the transgression of the remnant of his inheritance? You do not stay angry forever but delight to show mercy (hesed). (Micah 7:18)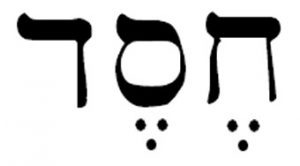 To Protestants, there is no more wonderful theological concept than "grace," which we understand to mean undeserved forgiveness of sin. In older Bible versions, the word "grace" is often the translation of the Hebrew word hen in the Old Testament, which really means "favor" or "beauty." According to David Bivin, this is actually an error on the part of translators.1
The Hebrew word that really comes much closer to our theological concept of "grace" is the word hesed (HEH-sed). It is a very rich and active word that is much deeper than just "mercy" or "lovingkindness," as it is usually translated, and maybe even "grace" as we understand it. Hesed is to love as God loves. Based in a covenantal relationship, hesed is sometimes translated "unfailing love," which endures to eternity:
Though the mountains be shaken and the hills be removed, yet my unfailing love (hesed) for you will not be shaken. Isa 54:10a
Hesed isn't just cheap forgiveness of sin or a disregard for God's laws. It is the gracious forgiveness that comes from love that is so enduring that it persists beyond any sin, always seeking to forgive:
For men are not cast off by the Lord forever. Though he brings grief, he will show compassion, so great is his unfailing love (hesed). Lam. 3:31-32
The word hesed has another aspect that also goes beyond "grace" as unmerited forgiveness of sin. Hesed also describes unmerited kindness that seeks to actively intervene to help a loved one. It is love in action, not just in our heads. Without a word for this, translators needed to invent the word "loving-kindness" or sometimes just "kindness." An example is when the Lord helped Abraham's find a wife for Isaac and he blessed God, "who has not abandoned his kindness (hesed) and faithfulness to my master" (Gen 24:27).
Together, both of these meanings of hesed describe the enduring nature of God's love, and reflect the fact that God doesn't just show his mercy by forgiving our sins, but in actively intervening in all of our lives. It is the merciful, faithful love that God extends to us, and what he wants us to extend to each other.
1See the article "Grace Compared" at www.jerusalemperspective.com.
~~~~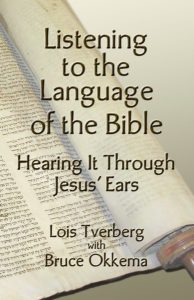 Further reading:
See Listening to the Language of the Bible, by Lois Tverberg and Bruce Okkema, En-Gedi Resource Center, 2004. This is a collection of devotional essays that mediate on the meaning of biblical words and phrases in their original setting.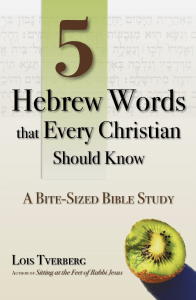 For a friendly, bite-sized Bible study of five flavorful Hebrew words, see 5 Hebrew Words that Every Christian Should Know, by Lois Tverberg, OurRabbiJesus.com, 2014 (ebook).