by Lois Tverberg & Bruce Okkema
Now return the man's wife, for he is a prophet, and he will pray for you and you will live. But if you do not return her, you may be sure that you and all yours will die. Genesis 20:7
The story above occurs while Abraham was living in Gerar, the land of King Abimelech. When the king's eyes fell upon Sarah, he desired her and took her to be one of his wives. But before they had become intimate, God spoke to Abimelech in a dream and said that he was in great danger of Gods' judgment because he had taken another man's wife. Abimelech protested, claiming his innocence in that he had not known that she was a married woman. God told him because this was true, he was warning the king so he wouldn't suffer for his offense.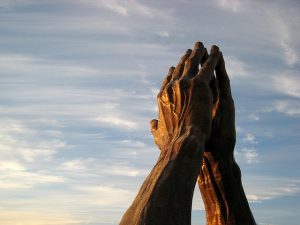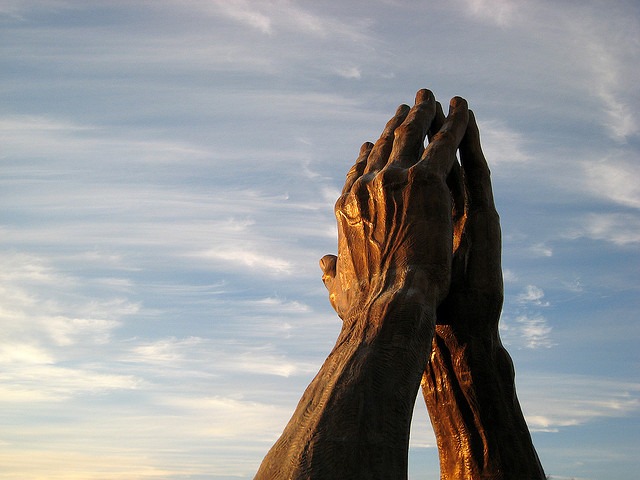 One fascinating aspect of the story is that God told Abimelech that when Abraham would pray for the king, he would live. The implication is that God would wait to spare Abimelech until after Abraham had interceded. It seems like very odd logic that God himself would not release the king until Abraham prayed! We have a similar story at the end of book of Job. God was angry with Job's counselors and said to them,
I am angry with you and your two friends, because you have not spoken of me what is right, as my servant Job has… My servant Job will pray for you, and I will accept his prayer and not deal with you according to your folly. (Job 42:7-8)
Does it strike you as strange that God would bind himself to waiting on a person's prayers? He even tells us to pray for someone else so that he can take action. The sins in these situations have been committed against both God and man, yet could it be that God desires forgiveness between his people so much, that he asks for evidence of their forgiveness before he shows his own?
It is a mystery to us that God in some way constrains himself to working in response to prayer. Why the creator would wait for mankind to ask, when he knows the outcome and certainly does not need our advice, is beyond our understanding. Yet, he wants us to pray, and we can conclude that he is waiting for us to pray in order to accomplish his purposes.
Let us continue to pray faithfully, and let us never cease to wonder at his mystery.
---
Photocred: jill, jellidonut… whatever