by Lois Tverberg
I have directed you in the way of wisdom; I have led you in upright paths.
When you walk, your steps will not be impeded; and if you run, you will not stumble. (Proverbs 4:11-12)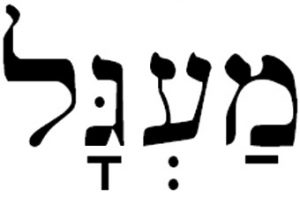 The Hebrew of the Bible usually uses physical pictures to express abstract truths, and many of these have surprisingly deep meanings for us. One common picture is the idea of the "path" or "way" to represent a person's lifestyle — the direction of a person's life, whether it follows God or wanders off.
My picture of this "path" was the idea of traveling on a highway that God plotted out and constructed. I think of roads as institutional structures planned out to go to certain places, and constructed by governments of countries using earth-moving equipment and pavement for permanence. Of course God would build good roads and give me a map, the Bible to find my way.
It was a surprise, then, to find out that the common picture of a path is not a modern road. The word m'agal comes from the word for cart agalah and it refers to the rut carved into the ground from a heavy wagon, or a person's footprints. It is the track left behind on a journey that reflects the kind of person who was there and where they chose to go.
When we speak of walking in God's path, we are talking not just about traveling impersonal roads. Rather, God is calling us to put our feet in God's own footprints, and travel on a journey that he himself has lovingly walked before us. When we know that in Christ, God came to walk with us as his people, we can then understanding that his reason was to walk before us in the way we ought to live.
~~~~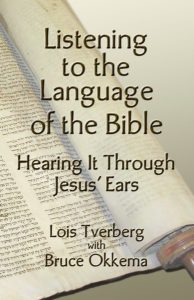 Further reading:
See Listening to the Language of the Bible, by Lois Tverberg and Bruce Okkema, En-Gedi Resource Center, 2004. This is a collection of devotional essays that mediate on the meaning of biblical words and phrases in their original setting.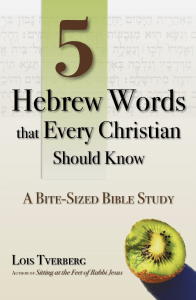 For a friendly, bite-sized Bible study of five flavorful Hebrew words, see 5 Hebrew Words that Every Christian Should Know, by Lois Tverberg, OurRabbiJesus.com, 2014 (ebook).