by Mary Okkema
The fear of the Lord is the source of life. (Proverbs 14:27a)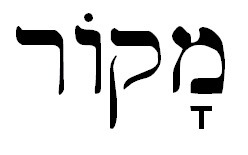 The Hebrew word makor means "source, fountain, or spring." When I began learning Hebrew, this word sounded very familiar. I knew I had used it or read it before. It is found in a book that many have read: The Source, by James Michener. The setting of this book is a fictitious location called Tel Makor. A tel is a mound that has been built up over centuries as a result of a city being rebuilt many times on the same location.
The Source weaves a story about the archaeological digs at this fictitious tel which has a source of water — the reason for its name. In Michener's distinct style, as artifacts are discovered from each time period, the story explains how the artifact came to be in a particular location. I found it to be a great play on the word makor, because there were so many hints at its meaning. What does a tel have to do with the word "source"? A source of fresh water is a critical need for all civilizations; so where there is a tel, there will be a water source.
Interestingly, the Bible presents a frequent image of God as the makor of living water, which is often pictured as flowing out of Jerusalem:
My people have committed two sins: They have forsaken me, the spring (makor) of living water, and have dug their own cisterns, broken cisterns that cannot hold water. (Jeremiah 2:13)

How priceless is your unfailing love! … you give them drink from your river of delights. For with you is the fountain (makor) of life; in your light we see light. (Psalm 36: 7-9)

There is a river whose streams make glad the city of God, the holy place where the Most High dwells. God is within her, she will not fall; God will help her at break of day. (Psalm 46: 4-5)
And we will finally find the source at God's throne in heaven!
Then the angel showed me the river of the water of life, as clear as crystal, flowing from the throne of God and of the Lamb down the middle of the great street of the city. On each side of the river stood the tree of life, bearing twelve crops of fruit, yielding its fruit every month. And the leaves of the tree are for the healing of the nations… (Revelation 22:1-2)
~~~~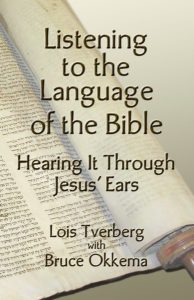 Further reading:
See Listening to the Language of the Bible, by Lois Tverberg and Bruce Okkema, En-Gedi Resource Center, 2004. This is a collection of devotional essays that mediate on the meaning of biblical words and phrases in their original setting.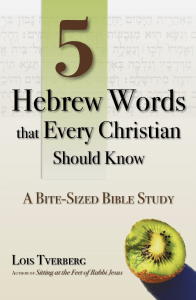 For a friendly, bite-sized Bible study of five flavorful Hebrew words, see 5 Hebrew Words that Every Christian Should Know, by Lois Tverberg, OurRabbiJesus.com, 2014 (ebook).