by Mary Okkema
"Love the LORD your God with all your heart and with all your soul and with all your strength." – Deuteronomy 6:5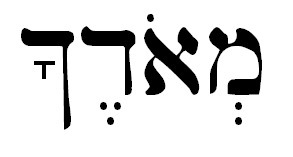 "There are some words which no one should attempt to translate from Hebrew," to quote my current Hebrew teacher. Sometimes the meaning is so rich, to translate it into one or two specific terms greatly diminishes it. Such is the case for the word me'odeka (mem aleph dalet chaf-sofit). In this portion of the second phrase of the Shema found in Deuteronomy 6:5 we are told to "love the Lord your God with all your heart and with all your soul" … but what is all (your) me'odeka?
A local teacher threw out this challenge a few years ago and I took it personally. The challenge was, "if your body is flabby your faith tends to be flabby." We had learned how hard it was to live in the land of Israel where everything seems to be uphill. As a result of this teaching and as I began preparing to live in that environment for awhile, I took up the challenge of trimming the flabby body. During this journey I learned many things, but the main thing I learned is the meaning of the word me'odeka. If you have ever undertaken a fitness regimen like Body for Life, you know the challenge of lifting that weight for just one more repetition or adding just one more pound to your weightlifting routine. The result can bring tears to your eyes. This kind of straining with all of your being is to experience what the word me'odeka means. Some people describe what it means as "umph." The definition in the biblical glossary is: "exceedingly, much, force or abundance," but it means so much more!
So take up the challenge! Hebrews 12:11 & 13 says, "No discipline seems pleasant at the time, but painful… Therefore, strengthen your feeble arms and weak knees…" and love the Lord with all (your) me'odeka.
~~~~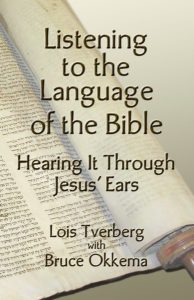 Further reading:
See Listening to the Language of the Bible, by Lois Tverberg and Bruce Okkema, En-Gedi Resource Center, 2004. This is a collection of devotional essays that mediate on the meaning of biblical words and phrases in their original setting.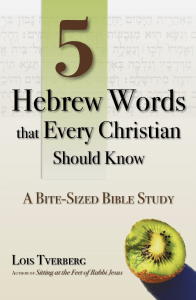 For a friendly, bite-sized Bible study of five flavorful Hebrew words, see 5 Hebrew Words that Every Christian Should Know, by Lois Tverberg, OurRabbiJesus.com, 2014 (ebook).