by Mary and Holly Okkema
"A good name is better than fine perfume, and the day of death better than the day of birth." Ecclesiastes 7:1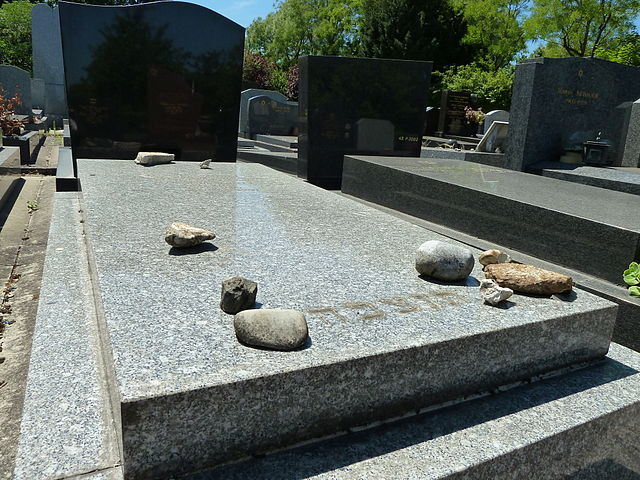 Why is the day of death better than the day of birth? As sad as the death of a pre-born or young child may be, the death of one who has lived a longer life is of greater sadness. The longer one lives the better we know their character. This quote from Mendele Mokher Seforim says, "Among the Jews, a birthday is no holiday, but the anniversary of a death, that a Jew remembers." (1)
What can we learn from this? In the Jewish tradition, there are four points of mourning (Avelut). The first point of mourning is Anilut, which is the burial. After the burial, the first meal eaten is called Seudat Havra'ah or meal of recovery. The second period of mourning is Shiva, which lasts for the seven days following the burial (Gen 50:10). The mourning does not stop after seven days; a third stage of mourning called Shloshim continues for 30 days (Deut.21:13), though most daily activities resume. Finally, each year the anniversary of the death is observed, called Yahrzeit. The local community remembers this anniversary at the conclusion of each Shabbat service. The surviving family is also encouraged to remember their deceased during the pilgrim festivals every year. (2)
Compare this with our current tradition. In a church funeral loving words are spoken of the deceased and the gospel is preached; that is, they proclaim that Jesus is risen, and insist that those who died in Him shall be risen too. From there, for about two weeks, the church shows how much they care with casseroles and consolation calls. After those two weeks, the community goes back to normal life. How can they forget, while the mourner is still in a great state of grief? Can it be that Christians do not know how to lament? (2)
We have strong examples of lamenting in the Psalms. According to one set of statistics, of the 150 Psalms, 43 of them are personal laments and 14 for communal lament. (3) In reading the laments of the psalmists, we see the writers expressing their grief and anger to God honestly, and we can be encouraged to do the same.
Although we are lamenting we are still called to praise, and this is reflected in Jewish practices. In every religious service in Judaism, the Mourner's Kaddish is read. Kaddish is a curious collection of four verses which does not speak of mourning, but is a prayer about God, describing Him as magnified, sanctified, and worthy to be praised. Individuals are forbidden to pray Kaddish alone; they are commanded to pray with people, in the community of God's faithful. (4) This tradition teaches that even as we mourn together, we are to praise together. Furthermore, as the community mourns, we are reminded that God is present, bearing our sorrows with us.
Looking to the New Testament, we read in Romans 12 and 13 general guidelines Paul set for becoming a united community. Within those guidelines, he wrote, "Rejoice with those who rejoice; mourn with those who mourn" (Romans 12:15). This is a concept from the Gemara (Part II of the Talmud, 3rd to 5th century C.E.), which says, "A person should share in the distress of the community" (Ta'anit 11a). (5) Messianic Jews from Paul's day knew that they were to continuously mourn together as a community, and Paul was communicating that to the trans-cultural community, and thus to us today.
Therefore, learning from the Jewish traditions of Avelut and everyday worship practices, let us, in our current culture, reach out to those who are grieving not just at the time of the death, but throughout the first year and each additional year. As the mourner's grief plateaus, subsides, and turns to memories, let us continually join in remembering those who have gone before us.
---
(1) Telushkin, Joseph. Jewish Wisdom. New York: W. Morrow, 1994.
(2) Winner, Lauren. Mudhouse Sabbath. Brewster, MA: Paraclete Press, 2003,
p. 27-36.
(3) Catalao, Rosann. "Praying at the Edge." The Institute for Christian and Jewish
Studies. (www.icjs.org/what/edge.html)
(4) Bokser, Ben Zion. The Prayer Book. New York: Behrman House Publishers, 1983,
p. 202-3.
(5) Stern, David. Jewish New Testament Commentary. Clarksville, MD: Jewish New
Testament Publications, 1996.
Please also see the related article: Praying the Psalms, by Mary Okkema
Photo: Utilisateur:Djampa