by Lois Tverberg
"The LORD God formed the man from the dust of the ground and breathed into his nostrils the breath of life, and the man became a living being." – Genesis 2:7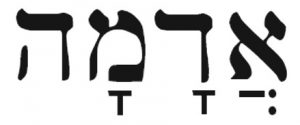 When we read Genesis in English, we don't see several wonderfully profound ideas contained in the words it chooses to describe the relationship of man to the rest of creation and to God. The word for ground is adamah, and of course the first human is called "Adam." It perfectly fits the scene of God forming Adam from the adamah, and the fact that Adam's skin is red (adom, in Hebrew), like the ground. Adam is given the task of working the adamah, and when Adam dies, he will return to the adamah.
Even though we are fundamentally made from the earth, the Scripture says that we are unique in our connectedness to God himself, when he created us in his image and breathed the ruach (breath) of life into us. We are not mini-gods, we are created things just like everything around us. But, we are different from the rest of creation because of the unique kind of life we were given by God himself.
There is a wise rabbinic saying about this. It is said,
A person should always carry two slips of paper, one in each pocket. On one should be written, 'I am but dust and ashes,' and the other, 'All of creation was made for my sake.' (Mishnah, Sanhedrin 4:5)
That is, we should all humbly realize our own frailness and short life on this earth, and our "feet of clay" – our tendency to sin. But yet we should also continually be reminded we are all created in the image of God, each one very precious in his sight.
~~~~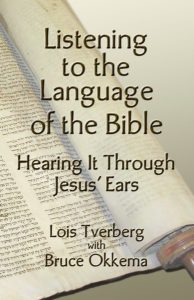 Further reading:
See Listening to the Language of the Bible, by Lois Tverberg and Bruce Okkema, En-Gedi Resource Center, 2004. This is a collection of devotional essays that mediate on the meaning of biblical words and phrases in their original setting.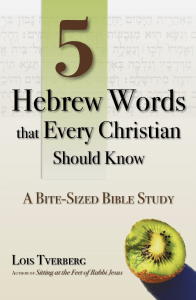 For a friendly, bite-sized Bible study of five flavorful Hebrew words, see 5 Hebrew Words that Every Christian Should Know, by Lois Tverberg, OurRabbiJesus.com, 2014 (ebook).