by Laura Tverberg (Lois' mother)
"Let the little children come to me, and do not hinder them, for the kingdom of God belongs to such as these. I tell you the truth, anyone who will not receive the Kingdom of God like a little child will never enter it." Luke 18:15-17
A very old hymn has these words:
Prayer is the simplest form of speech that infant lips can try;
Pray'r sublimest strains that reach the Majesty on high. – James Montgomery, 1818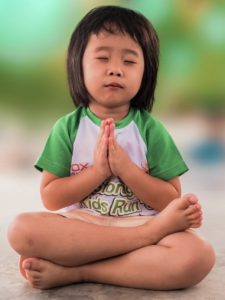 Even though children now don't see Jesus in person, they can visualize him in their mind's eye as they've seen him in any of the many paintings depicting Jesus with children. They are naturally able to trust, because they are entirely dependent on others. It makes it possible to receive God's kingdom, as Jesus said, with the trust that everyone needs. Children learn by imitating, and by sitting quietly with folded hands at prayer time at home, they will learn simple petitions. Their hymns of praise are surely pleasing to our Lord Jesus. Thinking of Jesus as a close friend is helped by remembering the words of the familiar hymn, "What a friend we have in Jesus . . . what a privilege to carry everything to the Lord in prayer.
Many people whose learning ability is limited are also able to offer prayers with confidence that they are heard by a loving Lord. A Christian friend said that when she is asked to pray for others, she has her disabled adolescent daughter also offer intercessory prayer. That was a surprise to me, but how good to know that such persons, childlike, in a way, offer prayers which are pleasing to the Lord and receive his blessing.
Photo: cc0-icon CC0 Public Domain