Since Jesus tells us to make disciples out of all nations (and be disciples ourselves), we will be enriched to understand what exactly was expected of a disciple.
The Elijah/Elisha relationship served as a model during Jesus' time of what was expected of the rabbi/disciple relationship. God told Elijah to chose Elisha to succeed him as prophet, and when Elisha was called, Elisha left everything to live with and serve Elijah. Let's look at Elijah and Elisha's relationship:
So he (Elijah) departed from there and found Elisha the son of Shaphat, while he was plowing with twelve pairs of oxen before him, and he with the twelfth. And Elijah passed over to Elisha and threw his mantle on him. He left the oxen and ran after Elijah and said, "Please let me kiss my father and my mother, then I will follow you." And he said to him, "Go back again, for what have I done to you?" So he returned from following him, and took the pair of oxen and sacrificed them and boiled their flesh with the implements of the oxen, and gave it to the people and they ate. Then he arose and followed Elijah and became his attendant. (1 Kings 19:19 – 21)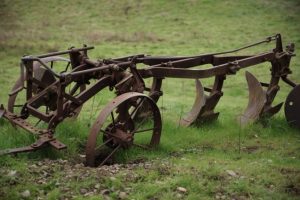 When Elisha asks to say good-bye to his family, Elijah's responds angrily,  because Elisha was delaying his answer to the calling that God had given him. Elisha responded by burning his plow to show his total commitment to following Elijah, even over supporting his own family. Compare this with a scene from when Jesus was speaking to a would-be disciple:
Another also said, "I will follow You, Lord; but first permit me to say good-bye to those at home." But Jesus said to him, "No one, after putting his hand to the plow and looking back, is fit for the kingdom of God." (Luke 9: 61-62)
There are interesting parallels here. A potential disciple asks to delay his commitment to following Jesus for the sake of family, and Jesus informs him that he needed to abandon everything to be a part of the kingdom of God. By alluding to the plow, he is recalling the scene when Elisha makes the same request of Elijah.
Utter Devotion
A disciple was supposed to be utterly devoted to his rabbi, to love him like his own father. The relationship wasn't about academic learning, like a student taking notes from a teacher. A disciple was supposed to serve his rabbi and emulate him in his way of life, like an apprentice serving a master. We see this in Elisha when it says he became Elijah's attendant, his mesharet (1 Kings 19:21), who humbly served his needs.
We also learn about how devoted and loyal Elisha was to Elijah. In 2 Kings 2, Elijah ordered Elisha to stay behind when he knew God was about to take him. Nothing Elijah said could make Elisha turn away. Elisha even called Elijah "father" when he saw him go up in a heavenly chariot.
If we see this as a model for disciples of Jesus, it casts light on scenes in the gospels. Peter's declaration, "I will never leave you or forsake you," would have been a reasonable thing for a disciple to say to his beloved master, the rabbi. In contrast, Judas' betrayal would have been unthinkable, even if Jesus had not been the Messiah. When Peter denies Jesus he would have felt terrible, because a disciple would never betray or abandon his master.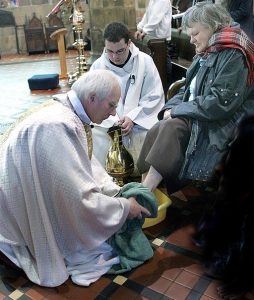 We also see this dynamic when Jesus teaches them about service by washing their feet. As his disciples, it was their job to serve him, not the other way around. He was teaching them a great lesson in humility, that the one most deserving of being served is serving himself, while they were busy arguing who is the greatest.
Another thing we learn from Elijah and Elisha was that Elisha's goal was to be like Elijah, and he asked for the same prophetic spirit Elijah had to be poured out on him (2 Kings 2:9). A disciple didn't want to just know what his master knows, he wanted to have the same abilities and passion to serve God, too. Elisha served Elijah to see how Elijah lived, and to learn to have the same wisdom in each situation. Ultimately, Elisha became Elijah's spiritual successor.
This is another parallel between Elijah/Elisha and Jesus/disciples stories. After Elijah is taken up into heaven, his mantle falls on Elisha, and Elisha receives the ability through the Spirit to do miracles as Elijah did. In the New Testament, a few weeks after the disciples see Jesus ascend to heaven, they receive the Spirit and become able to do miracles themselves as well. We as Jesus' disciples receive spiritual gifts that allow us to continue serving as the first church did.
Through the lens of the relationship between Elijah and Elisha, we see many applications for our own lives as Jesus' disciples. We are supposed to be utterly devoted to serving and following Jesus, to love him more than our own families and our livelihood. Our goal cannot just be to learn all about him, or treat him as an academic teacher, but to become like him ourselves.
~~~~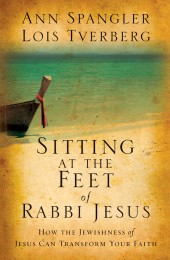 To explore this topic more, see chapter 4, "Following the Rabbi" in Sitting at the Feet of Rabbi Jesus, Zondervan, 2009, p. 51-65.
Photos: Dru Kelly on Unsplash, Peter Mackriell [CC BY 2.0]