by Lois Tverberg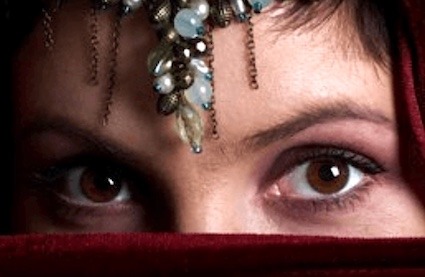 Leah had weak eyes, but Rachel was lovely in form, and beautiful.  Genesis 29:17
Most of us have read the passage above about Jacob's wives as describing Leah's bad eyesight. We assume that she squinted because of her eyes, and perhaps was plain and homely too. If she lived today, we might imagine her as an awkward wallflower with thick glasses.
Looking at the Hebrew a little more closely suggests that the word translated as "weak," rach, may have been a more positive description. It can mean "weak," but elsewhere that the word is found we see other nuances:
Genesis 18:7 Then Abram ran to the herd and selected a choice, tender (rach) calf and gave it to a servant, who hurried to prepare it.

Isaiah 47:1 "Go down, sit in the dust, Virgin Daughter of Babylon; sit on the ground without a throne, Daughter of the Babylonians. No more will you be called delicate (rach) or pampered.

Proverbs 15:1 A gentle (rach) answer turns away wrath, but a harsh word stirs up anger.
From these passages and others, we can see that the word rach can mean tender or gentle, and when used to describe a woman (as in Isaiah 47:1), it can connote delicateness or refinement. The passage seems to be a way of contrasting the lesser beauty of Leah with the greater physical attractiveness of her sister, which was why Jacob favored Rachel.
Could Leah's tender eyes been God's preference? Even though Jacob loved Rachel more, God consistently came to Leah's aid by blessing her with children – six sons and one daughter to Rachel's two sons. But nothing Leah did seemed to be able to win the love of her husband. Instead, Rachel's sons Joseph and Benjamin were Jacob's favorites, and she was the wife he truly loved.
It is interesting that God's choice was not toward the beauty of Rachel, but of Leah, whose son Judah was the ancestor of the Messiah, Jesus. Perhaps he wanted Jesus to inherit Leah's gentle eyes.
---
Note: This article is based on "Leah's Tender Eyes," by David Bivin, at jerusalemperspective.com.