by Lois Tverberg
"If you then, though you are evil, know how to give good gifts to your children, how much more will your Father in heaven give the good gifts to those who ask him!" Matthew 7:11
Abraham Heschel once said, "The issue of prayer is not prayer, the issue of prayer is God."* He means that our prayers reveal what we believe about God, and when we have the right understanding of God, our prayers will reflect it.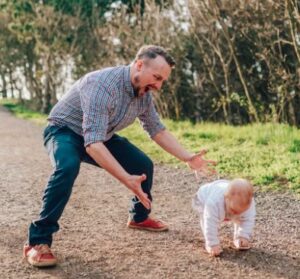 Luke records that the saying about God as a loving Father who enjoys giving good gifts to his children comes after telling two parables about the importance of persistence in prayer (Luke 11:5-8). Jesus is saying that we should pray believing in God's love for us.
I've started listening to my prayers to see what they say about what I believe about God. One prayer that I have heard and re-thought is when I have asked God to forgive me for worrying. Jesus says, "Do not worry." But sometime we conflate that into meaning that worry is a sin that we need to repent from. Worry is a natural response to the difficulties of life, and the Lord knows our weakness.
I think Jesus' words about not worrying are to reassure us of God's care, not to lay another impossible expectation on us. To have peace in our hearts is a goal that we grow toward, and God does want us to grow in faith. But I don't think, personally, that God is angry and counts it as a sin when we do worry, and so we shouldn't ask for God's forgiveness for worrying about our problems. I think that doing so makes us believe that God is a heartless perfectionist who is angry even with our weaknesses.
Often we approach God assuming that he is constantly angry, uninterested in our problems, distant, or unable to take care of us. Or worse yet, we give up on prayer all together. Here Jesus reminds us that our perception of God is all wrong. Of all people, Jesus can speak of the heart of God, and when we remember Jesus' great love that brought him to the cross, we can always be reassured of the amazing love God has for us.
---
*Man's Quest for God: Studies in Prayer and Symbolism (New York, Scribners, 1966) p. 87.
Photo by Peter Dlhy on Unsplash