by Lois Tverberg
As a shepherd cares for his herd in the day when he is among his scattered sheep, so I will care for My sheep and will deliver them… Ezekiel 34:12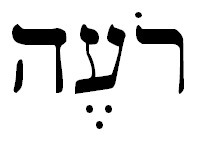 The picture of the shepherd was often used in the Bible for kings and leaders, in particular about God as shepherd of his people, as in Psalm 23. Interestingly, many passages in the Old Testament use images of shepherds to refer to the coming Messiah. One of the most important passages about the "Good Shepherd" is in Ezekiel 34:
For thus says the Lord GOD, "Behold, I Myself will search for My sheep and seek them out. As a shepherd cares for his herd in the day when he is among his scattered sheep, so I will care for My sheep and will deliver them from all the places to which they were scattered on a cloudy and gloomy day." "I will feed My flock and I will lead them to rest," declares the Lord GOD. "I will seek the lost, bring back the scattered, bind up the broken and strengthen the sick;…"As for you, My flock, thus says the Lord GOD, 'Behold, I will judge between one sheep and another, between the rams and the male goats. …" (Ezekiel 34:11-12, 15 -17)
This passage contains several rich things that are in the background of Jesus' statements about himself. We can hear the background of Jesus' parable about the shepherd who leaves the ninety-nine to look for the one lost sheep (Luke 15:4-7). We also hear Jesus words about how when he comes again, he will judge between the sheep and the goats (Matthew 25:31 – 34). Jesus was also probably referring to this passage in his words to Zacchaeus: "…the Son of Man came to seek and to save what was lost." (Luke 19:9-10).
What is most interesting is that the Ezekiel passage clearly says that it would be God Himself who would come to seek out his lost sheep, and Jesus repeatedly says that he is the fulfillment of these words. Through this, his listeners would have heard his very bold claim that not only is he the Messiah, he is God incarnate, coming to earth to rescue his people.
~~~~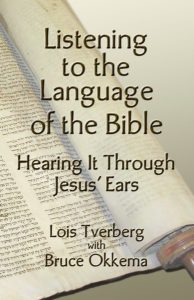 Further reading:
See Listening to the Language of the Bible, by Lois Tverberg and Bruce Okkema, En-Gedi Resource Center, 2004. This is a collection of devotional essays that mediate on the meaning of biblical words and phrases in their original setting.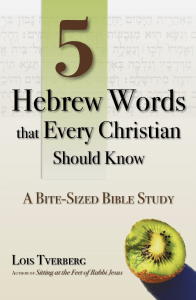 For a friendly, bite-sized Bible study of five flavorful Hebrew words, see 5 Hebrew Words that Every Christian Should Know, by Lois Tverberg, OurRabbiJesus.com, 2014 (ebook).