by Lois Tverberg
Whatever you do, work at it with all your heart, as working for the Lord, not for men, since you know that you will receive an inheritance from the Lord as a reward. It is the Lord Christ you are serving. (Colossians 3:23-24)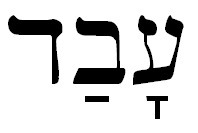 We can get a lot of fascinating insights by looking at the Hebrew word avad, meaning to serve. It is used for several ideas that we consider separate, but in biblical cultures overlapped. The word avad means to serve, but it also means to work, and even to worship!
It has interesting implications for our daily lives. Unless we are in ministry, we tend to think of our jobs as secular concerns. Making money is our own business, not God's, as long as we share a little bit of it in church on Sunday. How different is our perspective if we consider our work equivalent with our service to God, which is the way that we worship him! In this light it is interesting to hear God's command about Sabbath again –
Ex. 34:21 "Six days you shall work (serve, avad), but on the seventh day you shall rest (shabbat – to cease or rest).
From my conventional perspective, I had always thought that God expected us to avad (worship) him one day of the week, and do secular work for ourselves the other six. Instead, God says we should serve him six days of the week, and rest on the seventh even from the work God has given us to do! Those in ministry especially should be happy to hear that God grants them rest.
We also should be thinking about how we use our working lives for serving God. Every aspect of our lives at work is a witness to the God we serve. Are we dedicated employees? Patient with our co-workers? Honest with company money? Do we share our faith when it is appropriate? Our worship of God on one day of the week should be just a small reflection of our worship of him the rest of the time.
~~~~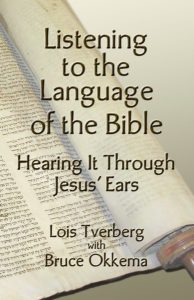 Further reading:
See Listening to the Language of the Bible, by Lois Tverberg and Bruce Okkema, En-Gedi Resource Center, 2004. This is a collection of devotional essays that mediate on the meaning of biblical words and phrases in their original setting.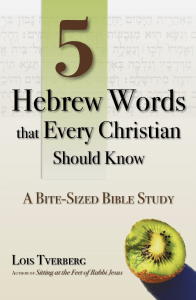 For a friendly, bite-sized Bible study of five flavorful Hebrew words, see 5 Hebrew Words that Every Christian Should Know, by Lois Tverberg, OurRabbiJesus.com, 2014 (ebook).