by Lois Tverberg
"The kingdom of heaven is like a landowner who went out early in the morning to hire laborers for his vineyard… When those hired about the eleventh hour came, each one received a denarius. When those hired first came, they thought that they would receive more; but each of them also received a denarius…When they received it, they grumbled at the landowner, saying, `These last men have worked only one hour, and you have made them equal to us who have borne the burden and the scorching heat of the day.' But he said, `Friend, I am doing you no wrong; did you not agree with me for a denarius? `So the last shall be first, and the first last." – Matthew 20:1, 9-13, 16
Jesus often used parables to describe the character of God. He did not try to define or categorize him with theological abstractions, but he did paint a picture of God's personality with colorful stories that grab our attention and sometimes surprise us.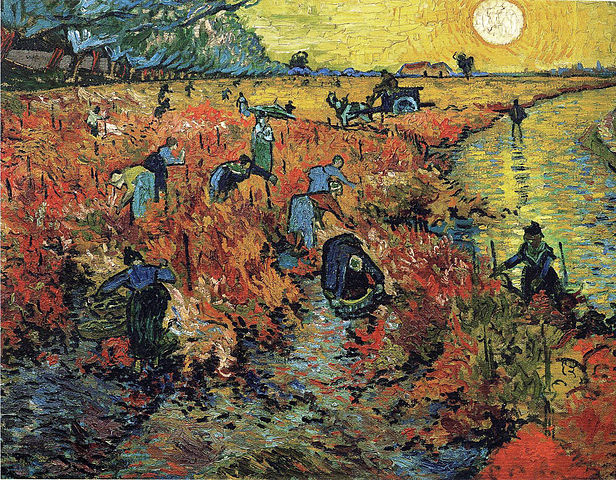 This story is one example of Jesus' way of showing God's grace to his audiences. His picture is that of a farmer at harvest time when the grape crop is ripe and needs to be brought in. There was probably some urgency to get the crop in before the fruit spoiled or the weather changed, so that the farmer would keep hiring workers to have as much help as possible. While this may be the case, the reason that he hired the last workers was that they had not found work for the day, so that they would have nothing to bring home to their families. Day workers usually had only sporadic work and lived in poverty. Giving the last workers a full-day's pay demonstrated his great compassion for them and desire to supply their needs.
The problem comes from the workers who began work at the beginning of the day. He had shown them the same grace by employing them as day-workers too, and they would have known the desperate needs of the other laborers. But instead of appreciating the owner's compassion, they expected him to shower them with even greater gifts. If the man is generous, certainly he must be rich too, they assumed. His compassion made them greedy for more.
The lesson we should learn is that God is not a paymaster, and we shouldn't serve him with the expectation of being entitled to his favor. God is just as likely to answer the prayers and bless those who have not "earned it." And most of all, we should be careful to not resent the "latecomers" – those who may have lived terrible lives and only repent at the very end. By God's mercy he gives grace to us all, and does not repay us according to what we deserve.
---
Photo: Vincent Van Gogh at Pushkin Museum of Fine Arts, Moscow