by Lois Tverberg
"You shall not take vengeance, nor bear any grudge against the sons of your people, but you shall love your neighbor as yourself; I am the LORD."
Leviticus 19:18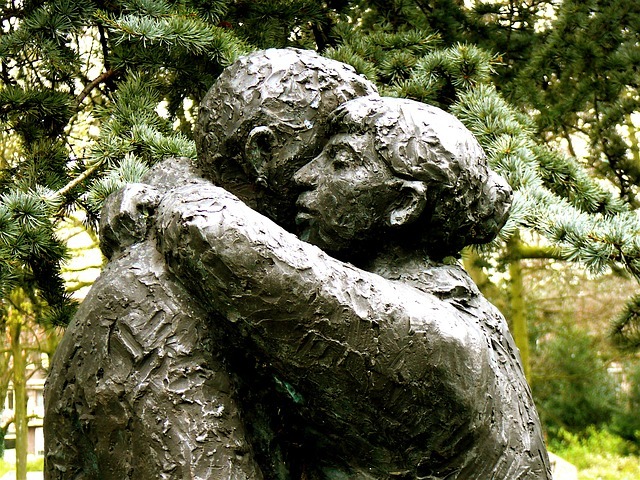 The commonly understood interpretation of "Love your neighbor as yourself" is that we should love others with the same measure that we love ourselves, which is certainly very true. But the rabbis also saw that the Hebrew of that verse can also be read as, "Love your neighbor who is like yourself." This actually fits the original context of Lev. 19:18 better, "You shall not take vengeance, nor bear any grudge against the sons of your people, but you shall love your neighbor, as/like yourself; I am the LORD."
While either interpretation is valid, their emphasis was less on comparing love of ourselves with love for others, and more on comparing other people to ourselves, and then loving them because they are like us in our own frailties. When we realize that we are guilty of the same sins that others are, we see that we shouldn't bear grudges against them, but to forgive and love them instead. One wise saying that comes from this is:
Forgive your neighbor's injustice; then, when you pray, your own sins will be forgiven. Should a person nourish anger against another, and expect healing from the Lord? Should a person refuse mercy to a man like himself, yet seek pardon for his own sins? (28:2-4) (Ben Sira, c. 180 B.C.)
While what we have always understood as Christians about loving our neighbor as ourselves still remains true, the rabbis' perspective highlights the fact that the time when we need to show love most is when we need to forgive other's sins against us. In this regard, we can hear the background of the verse of the Lord's Prayer that says, "Forgive us our sins as we forgive those who sin against us". We could almost say, "Please love us even though we are sinners, as we love other sinners like ourselves." Forgiving sins is one of the strongest tests of love — it is easy to love someone who has treated us rightly, but to love someone who has hurt us is far more difficult. God continues to love us even though we sin against him; how much more should we who are sinners love and forgive other sinners like ourselves.