by Lois Tverberg
Rejoice greatly, O Daughter of Zion! Shout, Daughter of Jerusalem! See, your king comes to you, righteous and having salvation, gentle and riding on a donkey, on a colt, the foal of a donkey. – Zechariah 9:9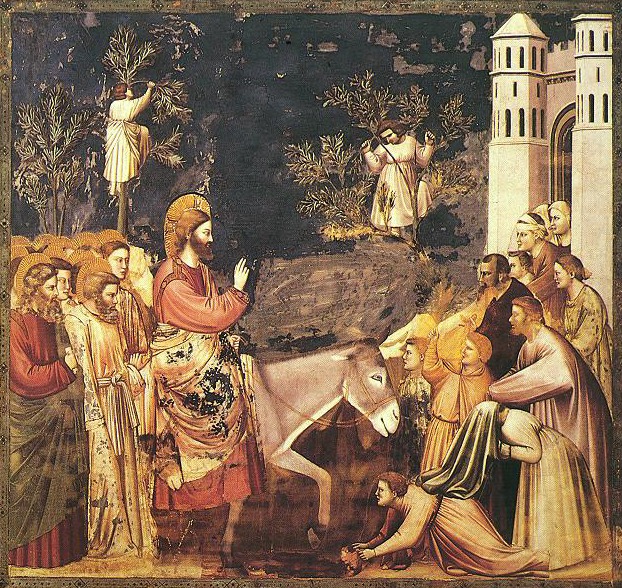 As we are looking at messianic passages in this series, we shouldn't forget the passage in Zechariah which clearly points toward the triumphal entry, when Jesus rode on a donkey into Jerusalem. It is important to understand that he is riding on a donkey and not a horse, which would have been associated with war. This king had come victoriously to reign in peace.
It is interesting to notice a few alternative ways to translate the word for "humble," and how they also describe Jesus. In most translations, the word that is translated "humble" or "lowly" is the Hebrew word ani. It is only rarely translated "humble," but it has two other meanings that are much more common:
One translation of ani is "poor." In Jesus' life, this is very applicable. He said about himself, "Foxes have dens and birds have nests, but the Son of Man has no where to lay his head" (Luke 9:58). He had only one garment to his name and no home, wife or family. Because of his lack of riches and earthly glory, many of us miss the point that he was – and is – a king.
Another translation for ani is "afflicted" – oppressed, in misery, anguished, or sorrowful. Jesus fulfills this too by his prophetic reaction as he enters Jerusalem. Luke says,
As he approached Jerusalem and saw the city, he wept over it and said, "If you, even you, had only known on this day what would bring you peace – but now it is hidden from your eyes. The days will come upon you when your enemies will build an embankment against you and encircle you and hem you in on every side. They will dash you to the ground, you and the children within your walls. They will not leave one stone on another, because you did not recognize the time of God's coming to you." (Luke 19:42-44)
It is ironic that Jerusalem's king came in peace on a donkey, poor, with only one garment and no fine robes. When he arrived, he was sorrowful and afflicted for the sake of his city. They did not recognize either their need for a savior, or the time when the true King entered their walls.
---
Photo: Giotto