by Lois Tverberg
In all their affliction He was afflicted, and the angel of His presence saved them; in His love and in His mercy He redeemed them, and He lifted them and carried them all the days of old. (Isaiah 63:9)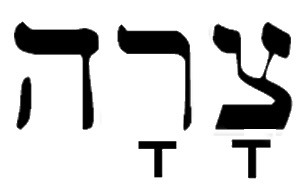 When we're feeling a lot of stress because of problems in life, we speak of ourselves as feeling crushed, low, burdened, or weighed down with our troubles. In English, our idioms picture ourselves as if we are carrying a heavy object that is pressing down on us.
Interestingly, in Hebrew, a different picture is used for the same idea. The word for distress is tzar or tzarah, and it also means "narrow" or "tight." The picture is that of being hemmed in, squeezed, or trapped with no options. Often King David speaks about being pressed, tzarah, by his enemies. When God gives relief, rahav, the word literally means widening. For instance, in this translation of Psalm 4 it says:
When I call out, answer me, O God who vindicates me! Though I am hemmed in (tzarah), you will lead me into a wide, open place. [lit., you will widen, rahav me] Have mercy on me and respond to my prayer! (Ps. 4:1-2, NET)
There is an interesting verse that uses this image. In Isaiah 63:9, it says that when God's people were distressed and afflicted (tzar), he himself was afflicted (tzar). God wasn't just sitting back, relaxing comfortably in heaven while his people were in distress. When his people were squeezed in a tight spot, God was feeling squeezed too! God feels our distress and our worries, he doesn't just shake a scolding finger at our lack of faith we have. He is always intimately near, caring for us in our troubles more than we can ever realize.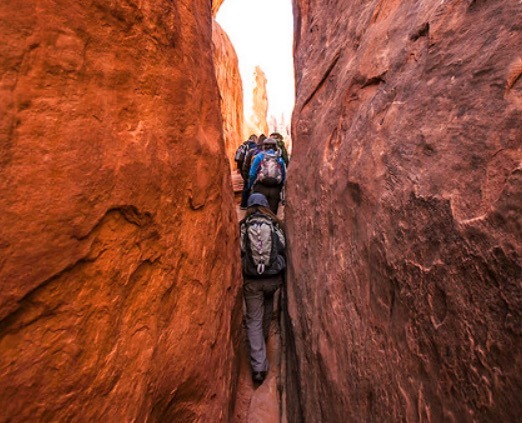 ~~~~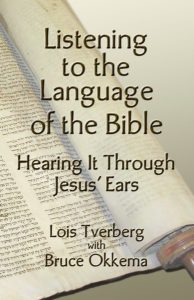 Further reading:
See Listening to the Language of the Bible, by Lois Tverberg and Bruce Okkema, En-Gedi Resource Center, 2004. This is a collection of devotional essays that mediate on the meaning of biblical words and phrases in their original setting.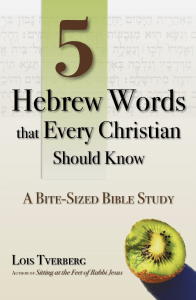 For a friendly, bite-sized Bible study of five flavorful Hebrew words, see 5 Hebrew Words that Every Christian Should Know, by Lois Tverberg, OurRabbiJesus.com, 2014 (ebook).
Photo: Archesnps