by Lois Tverberg
"Then the men who were designated by name arose, took the captives, and they clothed all their naked ones from the spoil; and they gave them clothes and sandals, fed them and gave them drink, anointed them with oil, led all their feeble ones on donkeys, and brought them to Jericho, the city of palm trees, to their brothers; then they returned to Samaria." 2 Chronicles 28:15
Probably the most familiar parable of Jesus' is that of the Good Samaritan. But we can get more insight when we see it in light of the Scriptures that Jesus knew.
In 2 Chronicles 28, a scene takes place after the nation had split into Israel and Judah. Judah fell into idolatry, even sacrificing children to idols. Because of this, the Lord let Judah be attacked and defeated by Israel. The Israelites were on the verge of taking 200,000 Judeans away as slaves when a prophet reminded them that God let them defeat Judah as a punishment for idolatry, and they were guilty for worshipping idols too. He tells them that if they took their own brothers captive, it would compound their guilt before the Lord. So some of the leaders of the tribes repent and set the captive Judeans free, as it says in today's passage.
We rarely read of a story of such compassion between nations at war, where one binds the wounds of the other and gently restores them to freedom. It is fascinating to see the parallels between this passage and Jesus' parable of the Good Samaritan in Luke. Jesus mentions the town Jericho, one of the few times he mentions specific places in parables. The victim is stripped naked, like some of the Judeans were, and the Samaritan anoints the man and puts him on a donkey and carries him to Jericho, as the earlier Samaritans had done with the Judeans.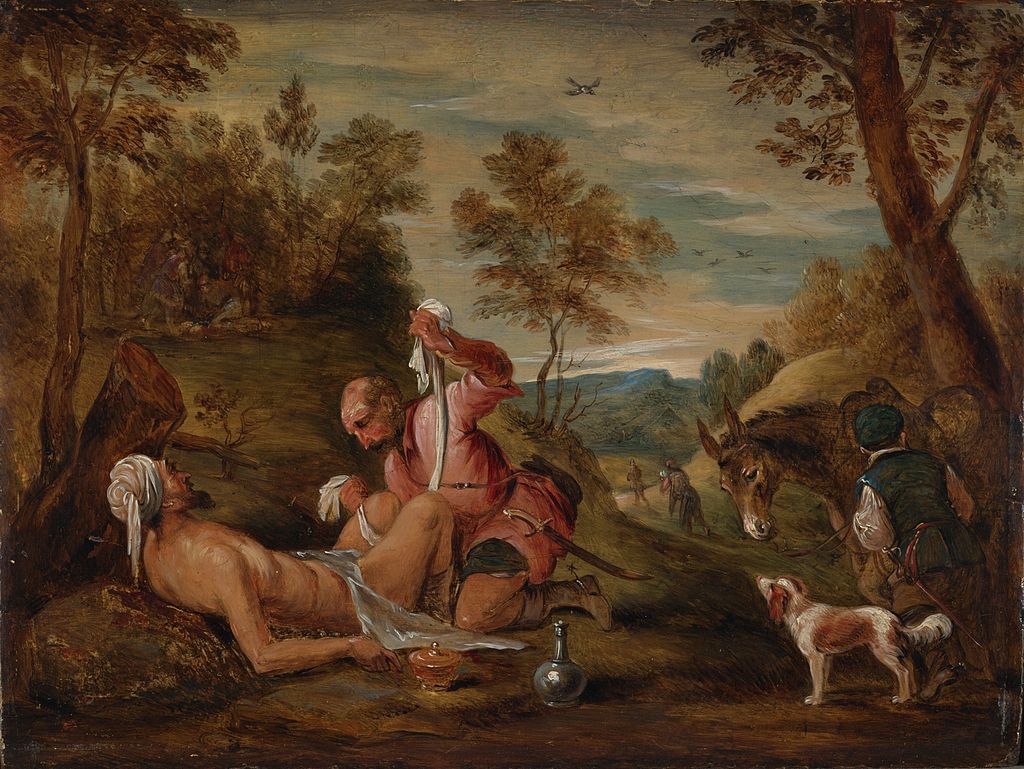 The Samaritans in Jesus' time were despised by the Jews, and they despised the Jews themselves. They also had a history of attacking Jews who were traveling to the Temple for festivals. This makes the irony of the Samaritan as the one who helps the wounded man especially powerful. Jesus was using this hatred between Jews and Samaritans in His time to make the answer to the question "Who is my neighbor?" especially clear. He surprises his audience by bringing one of their worst enemies into his story. But, more than that, he reminds them that at one time, these same men from Samaria did one of the most merciful things ever done. They had recognized their sin against the Judeans, and realized that their enemies were not only their neighbors, but even their brothers! Jesus was saying that "our neighbor" is even our hated enemy, who really is our brother too.
---